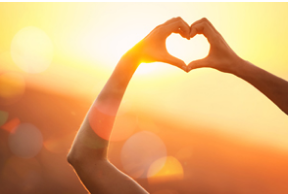 16 July 2021
I have stated in my last letter to you this year that it has been an extremely challenging year, with many obstacles along the way, but the response from staff, pupils and parents has been magnificent! I could not be prouder of our whole school community, this is what makes us so special and as we end this year, I believe that we can all look forward to a much more uninterrupted year from September.
As this is my last blog of this academic year, I was going to state some of the wonderful things that our pupils have achieved this year and whilst this is vitally important and I am super proud of them, it has all already been published on our school Twitter feed. So, instead I am going to address something much more controversial.
It seems much longer than 5 days since the Euro Football finals. I think this is mainly due to the fall-out over the penalty misses at the end of the game that makes us all want to move on. However, it would be remiss of me not to mention my feelings about the abuse that Marcus Rashford, Jadon Sancho and Bukayo Saka endured which was absolutely sickening. I have read a lot of articles about this disgusting abuse, but what strikes me the most is the strength of character and the many remarkable qualities of these outstanding young men. The way they have articulated their feelings through the media has been exceptional. It is my belief that we reveal who we truly are in the every-day mundane interactions that we have with everyone who we meet in person; everyone we correspond with on the phone, email or on social media.
Those people who have posted such sickening views reveal something horrifying about themselves that we, as a society, must reject with every fibre of our being.
It makes me think of a wonderful analogy written by David Attenborough:-
Finally, on what has been the most challenging school year ever, I would like take this opportunity to thank you all for your continued support and encouragement. Your many lovely emails and phone conversations have been hugely appreciated. THANK YOU!
On behalf of everyone at school I wish you all a very happy and safe summer holiday.